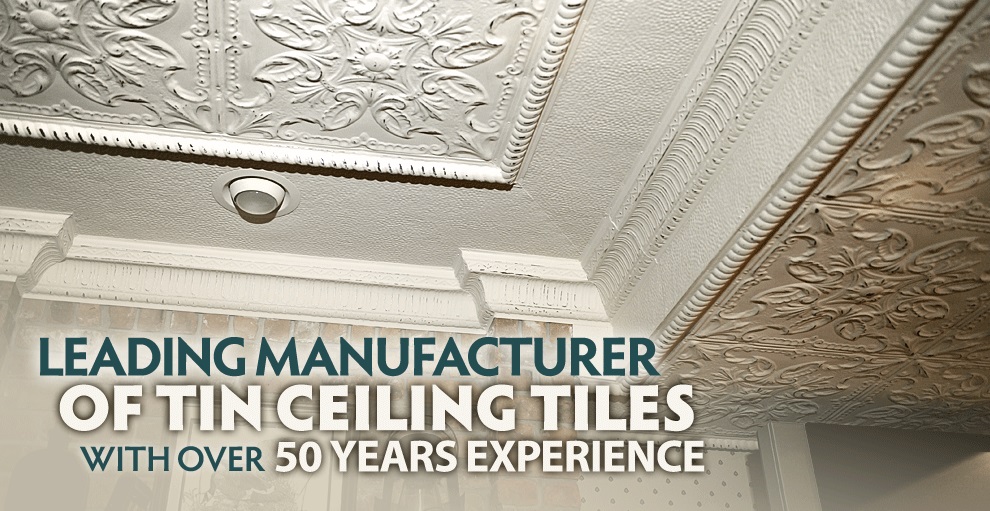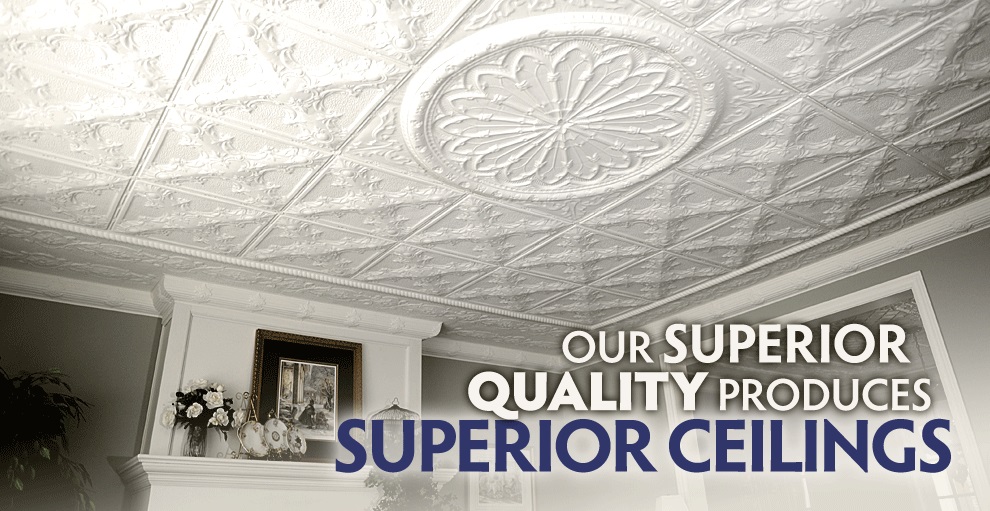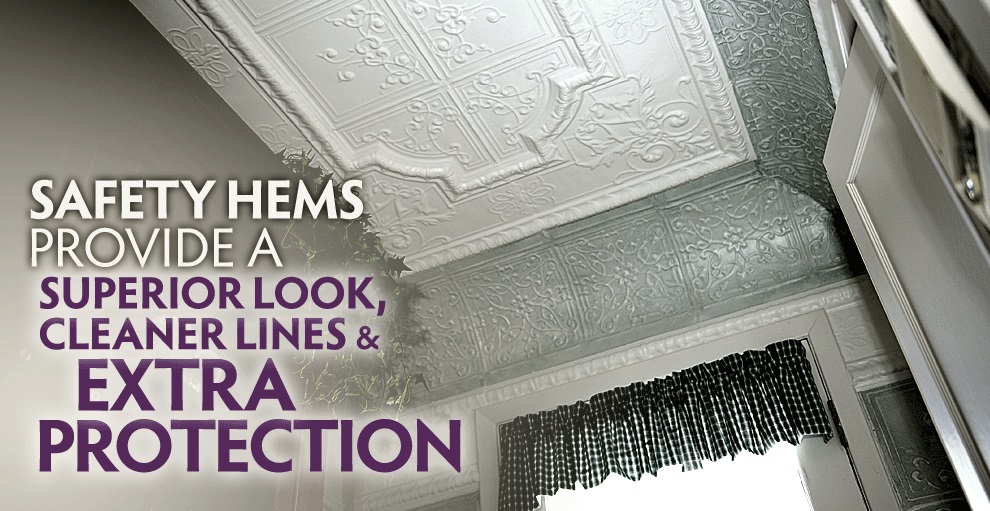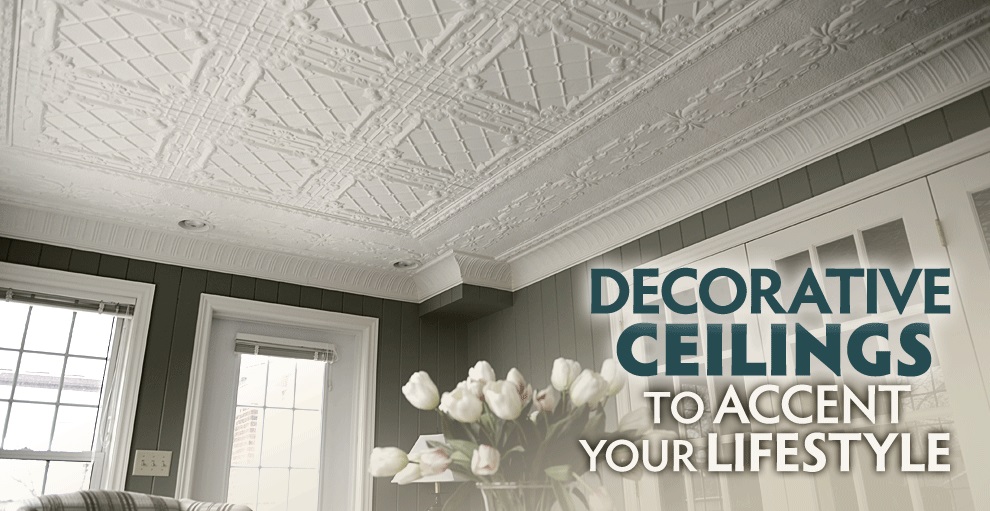 HIGHEST QUALITY AND QUANTITY OF METAL CEILING PRODUCTS AVAILABLE FOR IMMEDIATE DELIVERY
To see some custom metalwork and to get a better understanding of why our quality is second to none click here.
Brian Greer's Tin Ceilings is the leading manufacturer of tin ceiling tiles, moldings, fillers and cornices, with over 50 years experience in the metal industry. The metal ceiling products that we manufacture offer the highest quality and definition, and we offer the largest assortment of tin ceiling tiles in stock for immediate delivery. Our tin ceiling products are historically correct, and we manufacture our tin ceilings as they were manufactured over 100 years ago.
The tin ceiling tiles that we manufacture offer the highest quality and definition when compared to the metal ceiling tiles manufactured by our competition, so be sure to check the quality of the tin ceiling tiles before purchasing. We recommend that you order samples and compare the quality of the definition and overall detail in the design. Please also be sure to make use of our unique and award winning tools to help visualize your tin ceilings before you buy by creating a tin ceiling design in our interactive tin ceilings section. There are thousands of possibilities to choose from, and leveraging our unique ceiling design tools will help you make sure that you choose the best design for your tin ceiling project. Please read our important tin ceiling information, how to order a tin ceiling and tin ceilings pricing sections before you purchase your tin ceilings, and be sure to download our latest tin ceilings catalog to see all of the tin ceiling products that we offer.
Scott L.
I just received my order of ceiling tin from you. Excellent Products! I want to thank you for your quick service, great packaging and outstanding product. The tin exceeded all of my expectations. My compliments to you and your staff.
Scott and Diane Thornhill
I wanted to thank you for all your help in getting my tin ceiling. I was able to complete the installation using your on line instruction. During the Holidays it has already been a conversation piece. Our kitchen is a warm and inviting room and the tin ceiling is a big part of it.
Mel
My husband and I just received the panels of tin that we ordered from you, and they're just beautiful! We're looking forward to installing them this week.
Maxine Fenton
I have just received my panels and they are beautiful! I can't wait to get them intalled. One design is being used as a backsplash in my kitchen and the other is being used as side panels on my freestanding fireplace in my family room. As we are remodelling and I thought that your panels would give me the old fashion look I desire. I have already given your name and web address to the two men that installed my fireplace as they really like the ideas I have for using your panels. They wanted to order some of your panels for themselves as they are also remodelling. Thank you for the catalogue it has become my new wish list.
Tom Hagen
Dear Mr. Greer. The ceiling arrived, well packaged and beautiful! I'll recommend your products to others in the building trades here! Thank you for the prompt service.
Alain Auclair and Marie-Hélène Beaulieu
We have received our tin panel today and it is installed where we planned. I would like to thank you very much for the high quality product my wife and I have received from you and for your patience with us demanding customers.
Chad & Kim Perry
We received our ceiling tiles and and installed them in our kitchen. They are beautiful!! We look up at our ceiling and can't believe we installed them ourselves. All our friends and family love them. Thanks.
Jackie
I recently installed my ceiling in my kitchen with the help of my 75 year old dad. Mr. Greer was most helpful on the telephone, the instructions were simple and the ceiling arrived quickly and in suburb condition. Great packing. I installed the 1/4 in plywood first and then attached the ceiling using a brad nailer and liquid nails. I cannot express how beautiful it is and how pleased I am with this product. Thanks Brian for your craftsmanship.
Dottie Hahn
I am VERY pleased with the panels. They are even more than I had hoped for. Thank you very much.
Valerie Krickus
I received your tiles this week. They are beautiful. Thanks for the quick delivery and great packaging.
April MacDonell and Robin McCubbin
Your tin ceiling is a "STAR" in our little house. We are providing a photo that you may use on your website…if you wish. If it doesn't work on the web (i.e, too light or too dark), not to worry. We'll have others that we will eventually scan. It was installed in 2002. Two very happy customers.